We are passionate about our work and
share this passion with our valued members and suppliers.
Sports Specialists Ltd. (SSL) is a collective of the best specialty retailers in the U.S.  Since 1971, SSL has been the leading marketing, purchasing, and merchandising group in the specialty ski, snowboard, outdoor lifestyle, and casual furniture industries. SSL is owned and directed by specialty sports retailers for specialty sports retailers. We share a passion for the lifestyles we serve, and that gives us unique insight into the marketplace that you just can't get anywhere else.
The SSL community is made up of:
52 retail businesses in 26 states and D.C.
140 retail storefronts
Purchasing programs with over 100 major suppliers in our industries.
Mission Statement
Our mission is to be the leading specialty retailer buying organization in North America.  SSL provides both buying opportunities and value in an ethical manner, facilitate information exchange between owners, marketing initiatives, and other related services to our stockholders and preferred suppliers.
Sustainability is a priority!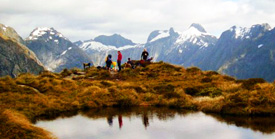 We believe it is everyone's responsibility to help protect our environment. Through our technology initiatives and e-commerce platform, we are improving communications and reducing the need for paper.