Mission Statement
Our mission is to be the leading specialty retailer buying organization in North America. SSL is committed to providing both buying opportunities and value in an ethical manner; facilitating information exchange between owners; acting progressively in creating a healthier specialty retail community; and providing business-related services to our stockholders and preferred suppliers. SSL believes in a diverse business environment and in taking on the challenges of climate change and its threat to our industry.
Sports Specialists Ltd. (SSL) is a collective of the best specialty retailers in the U.S. Since our humble beginning in March, 1965 as the Ski Specialists Guild, and incorporating in 1971 as SSL, we have been the leading marketing, purchasing, and merchandising group in the specialty winter sports industries. SSL is owned and directed by specialty sports retailers for specialty sports retailers.
We share a passion for the lifestyles we embrace and engage in every working day, giving SSL a unique insight into the marketplace that you just can't get anywhere else. Our business leaders partner with industry leaders to sustain and grow specialty retailers' businesses in our focus categories.
The SSL community
60 independently owned but like-minded retail businesses throughout the U.S., from New England to Alaska — including city and resort locations
225 retail storefronts
Purchasing programs with over 160 major suppliers in our industries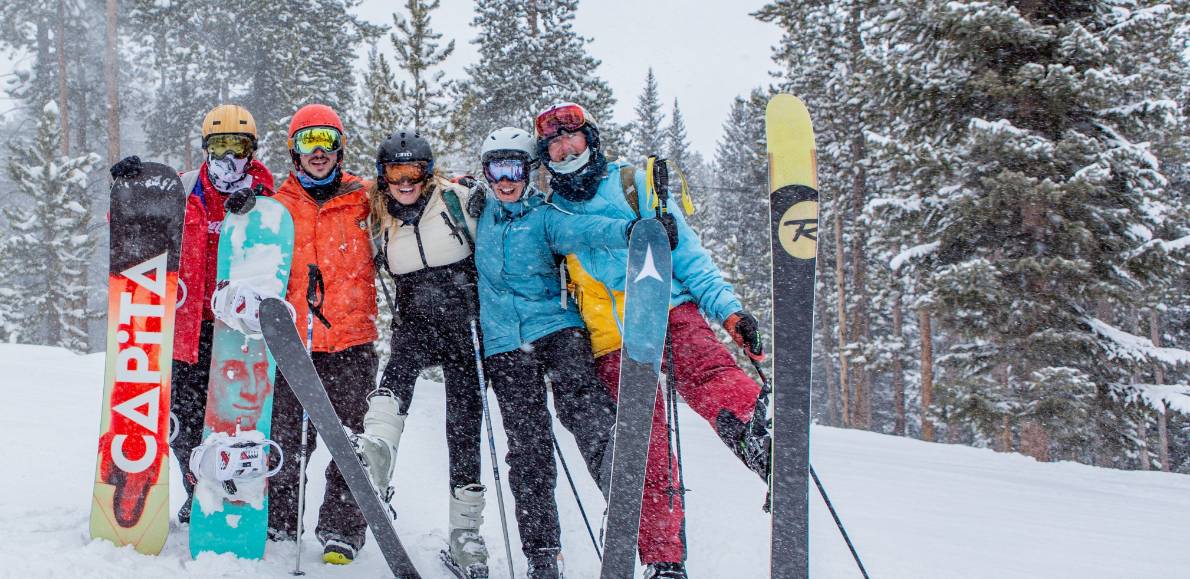 Buying Committes
Buying committees consisting of key SSL owners and buyers assist management in communicating the needs of our members to our business partners (suppliers). The needs of the stores are determined by analysis of historic buying patterns as well as written and verbal information gathering. These needs are communicated to our suppliers through face-to-face meetings and/or by written request.
Program Development & Communication
While group collaboration is encouraged in order to generate the most cost-effective programs, our retailers maintain their individuality by being able to select the programs and brands that work best for their stores.
FAQs
SSL is a retailer-owned buying group representing the snow sports, outdoor lifestyle, and casual furniture industries. Our industry-leading merchandising experience will help your business grow and save money!
SSL retailers are among the most respected retailers in specialty sports, whether in ski, snowboard, outdoor, bike, watersports, or the casual furniture industries. SSL retailers are comprised of small businesses with owners who love what they do because of their passion for sports and retailing. For a complete list of our current retailer members, click here.
SSL suppliers are among the best companies with the strongest brands in our industries. For a complete list of our preferred suppliers, click here.
SSL offers significant cost saving advantages to our retailers and suppliers. As an SSL retailer with access to our suppliers' programs and exclusive offers, SSL can and will save you money. Additionally, SSL works for you to outsource much of your workload. From invoice reconciliation to working as a high-level buyer to negotiate added savings on your behalf, SSL will absolutely save you money as a member.
When you partner with SSL as a supplier you will reap the benefits of SSL's centralized invoicing, credit review, and security ultimately impacting your bottom line.  SSL makes sure that your cash flow is uninterrupted by paying invoices for the members on time!!
The Winter Sports Market (WSM) is an annual event combining SSL's annual stockholder meeting with a buying marketplace and intelligence sharing. For nearly 30 years, our retailers and suppliers come together to share industry knowledge, market information, and product trends. WSM gives our preferred suppliers the opportunity to deliver their unique brand message directly to the owners and buyers of some of the best shops in the country. A special highlight of WSM is the Hot Buy, a special opportunity when suppliers offer even deeper discounts on key products that add to your profitability.  This is THE buying event on the calendar and both SSL buyers and SSL Preferred Suppliers consider it a "must attend" event.
If you are interested in benefiting from SSL's exclusive retailer/supplier network, please contact SSL at (720) 645-1049, or contact us online.
If you are interested in benefiting from SSL's exclusive retailer/supplier network, please contact SSL at (720) 645-1049, or contact us online.
Team
Meet the management team behind SSL—whose combined wisdom, expertise, and years in the industry make us who we are.
Tyler Lockard
Interim President, Hardgoods Merchandise Manager
435-655-1326
Nancy Toscano
VP of Finance & Operations
585-742-1010 ext. 28
Kara Wedmore
Softgoods & Footwear Merchandise Manager
206-226-9706
Jeanette Polansky
Operations Supervisor
720-645-1049
Board of Directors
Our stockholders/members elect a seven-member Board of Directors to three-year rotating terms. It is the board's responsibility to give direction to management and look out for the interests of all stockholders/members.
Officers
Chairman of the Board
Parker Rice
Equipe Sport, VT
Vice Chairman
Wayne Pilla
Ski Haus/NOTB, NH/MA
Secretary/Treasurer
Jason Cole
Cole Sport, UT
Directors
Brett Williams Williams
Ski & Patio, IL
Greg Whitehouse
California Ski Co, CA
Brad Nelson
Hi Tempo Sports, MN
Sustainability
We believe it is everyone's responsibility to help protect our environment. Through our technology initiatives and e-commerce platform, we are improving communications and reducing the need for paper. Please join us in those efforts to support a sustainable environment and a lasting legacy.